Welcome to your weekend, San Diego! Sure, we may be experiencing a little bit of June Gloom but these events will surely brighten up your days. Get out there and explore everything our incredible city has to offer.
Thursday, June 15
2017 San Diego County Fair
11 a.m. to 10 p.m., Del Mar Fairgrounds
Yee-haw! The San Diego County Fair is in full swing, offering rides, entertainment and, of course, gloriously unhealthy fried food. This years theme is Wild, Wild West, so expect a rootin tootin good time. The fair runs through July 4. Admission is $18 for adults ages 13 to 61; $11 for those 62 and older and for kids ages 6 to 12. Little ones 5 and younger get in free. You can also buy the Best Pass Ever for $26, which gets you admission for all 26 days of the fairor check out some deals and discounts here.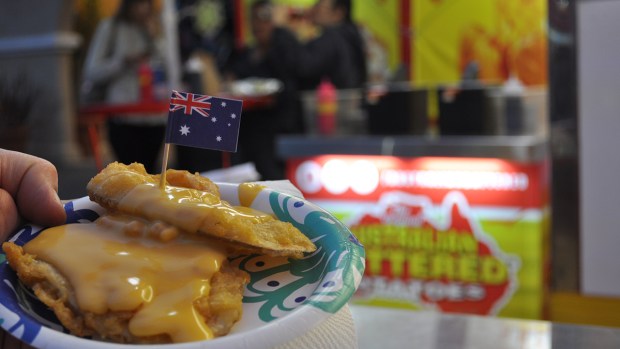 What to Eat at the San Diego County Fair
San Diego International Boat Show
12 p.m. to 7 p.m., Harbor Island
Yearning for a yacht? Check out boats and the newest nautical gear, gadgets and accessories at the four-day San Diego International Boat Show on Harbor Island. More than 80 luxury yachts will be on display throughout the weekend, plus opportunities to test out watersports like kayaking and stand-up paddleboarding, as well as a Sailing Simulator that shows how a boat reacts to wind and waves without ever leaving dry land. Boating seminars will be held throughout the weekend, too, in which experts will share tips and tales from the high seas. The event includes a Kids Zone for little skippers, where they can partake in arts and crafts. Tickets are $15 per adult. Kids 12 and under get in free. The show runs from 12 p.m. to 7 p.m. on Thursday and Friday, 10 a.m. to 7 p.m. Saturday, and 10 a.m. to 5 p.m. on Sunday. It may be a cool way to celebrate Father's Day with dad.
Liberty Public Farmers Market
2 p.m. to 7 p.m., Near Liberty Public Market at Liberty Station
Liberty Stations brand-new weekly farmers market goes down every Thursday near Liberty Public Market, off Perry Road. The farmers market features more than 60 vendors, from local produce growers and specialty food purveyors, to artisan gift merchants. While you peruse vendors, enjoy live performances from local musicians.
Music in the Gardens: Gold Standard
5:30 p.m. to 8:30 p.m., Stone Brewing World Bistro & Gardens - Escondido
Enjoy craft beer, live music and lush gardens at Stone Brewing World Bistro & Gardens in Escondido (1999 Citracado Parkway) during the brewerys summer music series. All season long, patrons can groove to all kinds of musical styles from folk and soul, to rock and pop.
Meet the Artists of Kilowatt OB
6 p.m. to 8 p.m., Kilowatt Brewing Ocean Beach
The Kilowatt Brewing tasting room in Ocean Beach (1875 Cable St.) is a colorful space filled with murals and artistic masterpieces. On Thursday night, grab a beer and meet the artists who helped create the dcor, including muralists like Amber Jahn, Azul Gutierrez, Jorge Gonzalez and Mateo Vega, to name a few. This event is free.
Things to Do at Balboa Park
5-Course Cocktail & Cheese Pairing
6 p.m. to 7:30 p.m., You & Yours Distilling Co.
You & Yours Distilling Co., this cozy, female-led distillery that opened a few months ago in the East Village, will partner with Venissimo cheese shop for a night of cocktail and cheese pairings at the You & Yours tasting room. Head distiller Laura Johnson and Venissimos Professor Cheese Rob Graff will guide guests through five courses of cocktails and cheese each carefully selected to complement one another. Tickets to this 21+ tasting event cost $50 per person. Reserve your post by calling (619) 955-8755. To learn more about Johnsons distillery, read this story.
Sunset Poolside Jazz Series
6:30 p.m. to 9:30 p.m., The Westgate Hotel
Downtowns Westgate Hotel kicks off its Sunset Poolside Jazz Series Thursday night, an event series featuring a different performance every week from Southern Californias finest jazz talents at the hotels pool. The event includes drinks and appetizers, available for purchase. Attendees are asked to spend at least $25 on drinks and food; the entertainment is free. The series runs each Thursday through Aug. 31; the Leonard Patton Trio is performing on June 15.
Santee Summer Concert: The Cat-illacs
6:30 p.m. to 8 p.m., Town Center Community Park East
Santee kicks off its Summer Concert Series with vintage classic rock band, The Cat-illacs. The community event is free, with a different band performing every Thursday through the summer at Town Center Community Park East (550 Park Center Dr.). Bring the family and a blanket and some money to buy snacks from several food trucks lined up on the field.
Grand Funk Railroad
7:30 p.m., Heineken Grandstand Stage at San Diego County Fair
Longtime classic rockers Grand Funk Railroad hit the stage Thursday night at the San Diego County Fair, hopefully performing many of their hits including Some Kind of Wonderful and Locomotion. The concert is free with paid admission to the fair if you watch from the standing floor section or the unreserved 3rd and 5th level seats. Otherwise, tickets start at $28.
The Bodyguard: The Musical
7:30 p.m., San Diego Civic Theatre
This Broadway adaptation of the hit 1992 movie starring the late Whitney Houston and Kevin Costner plays at the San Diego Civic Theatre through Sunday. The award-winning musical currently on its U.S. tour stars R&B singer Deborah Cox in Houstons role as superstar Rachel Marron. The romantic thriller is about the lengths that former Secret Service Agent-turned-bodyguard, Frank Farmer, will go to protect the starlet. We will always love this story. Tickets start at $22.50.
All-Star Mainly Mozart Festival Orchestra Concert
7:30 p.m., Balboa Theatre
Amid the Mainly Mozart Festival running through June 25 comes this concert from the Festival Orchestra, with concertmaster William Preucil at the helm and Australian musician Andrew Bain. Tickets start at $15.
Buddy: The Buddy Holly Story
7:30 p.m., Horton Grand Theatre
This musical, presented by Intrepid Theatre and New Village Arts, is set between 1957 and 1958, when Buddy Holly and the Crickets had seven Top 40 songs, including Peggy Sue. The production celebrates the legacy of the young man with thick-rimmed glasses whose career during the golden period of rock n roll was cut short by his tragic, untimely death. Tickets to this toe-tapping show start at $24. The musical runs at this venue through July 2.
2017 San Diego County Fair Opens
Latin Thursdays
9 p.m., Harrahs Resort Southern California
Enjoy live Latin music at Harrahs Resort Southern California every Thursday night this month at this 21+ fiesta. The shows cost $10 and are available at the door.
Friday, June 16
Coronados Free Summer Shuttle Service
8:57 a.m. to 9:42 p.m. (shuttle service times), Coronado
Coronados free summer shuttle service is back, running now through Labor Day. The service aims to make it easier for locals and visitors to cruise around Coronado and catch a ride to popular spots during the busy summer months. Hop on!
Food Truck Friday
4 p.m. to 8 p.m., Plaza de Panama at Balboa Park
Balboa Parks Food Truck Friday returns for the summer, bringing more than a dozen food trucks to the Plaza de Panama and El Prado walkway every Friday evening through Sept. 29. As you grab some food, youll also be able to enjoy live entertainment at the park. Stick around and check out Balboa Park After Dark (see below), happening simultaneously at the park Friday nights this summer.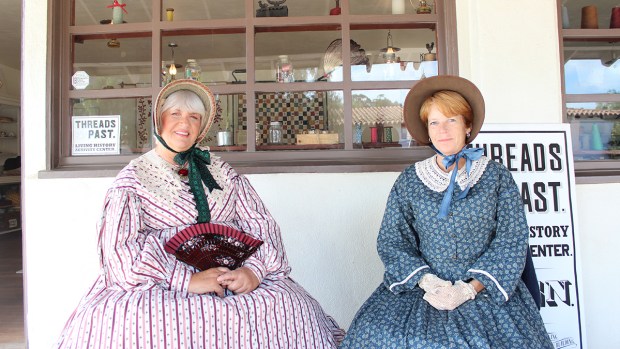 Things to Do in Old Town
Cruisin Grand Escondido
5 p.m. to 9 p.m., Downtown Escondido(235 East Grand Ave.)
Downtown Escondidos free, weekly vintage car show continues, running every Friday night through Sept. 29. Cruisin Grand Escondido takes over historic Grand Avenue, with more than 500 cool cars lining the streets. The event, now in its 18th year, draws thousands of attendees. Each Friday night, awards are given to the most impressive pre-1973 American-made cars. This Friday night, the musical entertainment includes: DJ Dino (spinning on Broadway); Rapsody (performing on Juniper Street); Satinettes (performing at Maple Street Plaza); Gino & Lone Gunmen (performing at Kalmia & Grand).
Balboa Park After Dark
5 p.m. to 8 p.m., Balboa Park
Balboa Parks sundown summertime program returns, with eight museums offering extended late-night hours every Friday through Sept. 29. Some museums are even offering $5 admission deals. Food vendors and live entertainment will also fill the landmark during this Balboa Park After Dark series.
Your #SanDiegoGram Photos
Summer Movies in the Park
6 p.m. to 10 p.m., Locations Vary
San Diegos fun (and free!) Summer Movies in the Park series continues, this time with movie screenings at four different parks across the county. At Flinn Springs County Park (14787 Olde Hwy. 80), The Secret Life of Pets will play on the big outdoor screen, with the event running from 6 p.m. to 10 p.m. There are no concessions at this park, so you might want to pack a picnic. The same movie will play at Scripps Ranch Community Park (11454 Blue Cypress Dr.), with the event running from 6 p.m. to 9:30 p.m. (with food truck on site with snacks available for purchase). The Secret Life of Pets will also play at downtowns Waterfront Park (1600 Pacific Highway) from 6 p.m. to 10 p.m. Finally, the classic 1978 musical, Grease, will light up the big screen at Nobel Community Park (8810 Judicial Dr.), with that event running from 6:30 p.m. to 10 p.m. Grab a blanket, some snacks and the family and enjoy a movie under the stars.
Salsa Under the Stars
6 p.m. to 9 p.m., The Headquarters at Seaport
Hit the courtyard at The Headquarters at Seaport for this free Friday night salsa dancing session under the stars. The Manny Cepeda Orchestra will provide the toe-tapping tunes; no partner or experience necessary to join this fun event.
15th Annual Beer & Sake Festival
7 p.m. to 10 p.m., Harrahs Resort Southern California
The Japan Society of San Diego & Tijuana host the 15th annual Beer & Sake Festival at the Events Center at Harrahs Ricon Southern California. The fundraiser features food from local restaurants and sips of sake and craft beer from local breweries, plus art booths, a raffle, a silent auction and live entertainment from San Diego Taiko. Attendees will also be treated to tuna cutting and sword fighting demonstrations. Tickets start at $60; proceeds support educational and community outreach programs.
Darius Rucker
7:30 p.m., Heineken Grandstand Stage at San Diego County Fair
Former Hootie & the Blowfish frontman Darius Rucker showcases his pipes at the San Diego County Fair Friday night. Tickets start at $15, if youve already paid admission to the fair.
Def Leppard, Poison & Tesla
7:30 p.m., Mattress Firm Amphitheatre
Spend your Friday night rocking out with some classics as Def Leppard, Poison and Tesla take over Mattress Firm Amphitheatre in Chula Vista. Lawn seating starts at $33.
Saturday, June 17
Tony Gwynn 5.5K Run and Walk
8 a.m., Alesmith Brewing Company
Run or walk 5.5K this Saturday morning to pay tribute to Mr. Padre, Tony Gwynn. The Hall of Famer, coach, teammate and dad is a beloved San Diego player. The funds raised at the event will raise money for the Tony and Alicia Gwynn Foundation.
Brats and Beer on the Bay
10 a.m., Maritime Museum of San Diego
Enjoy a beautiful day on the bay this Saturday with the whole family. The day starts at 10 a.m. as attendees have a chance to grab some food: bratwurst, sandwiches, chips, in addition to cold beer. Then, its all aboard as attendees board a boat for a three hour sailing trip. Tickets start at $48.
Taste of Gaslamp
1 p.m., Gaslamp Quarter
Take a culinary tour of San Diego at this 23rd annual event. More than 25 restaurants from Gaslamp will have samples available for San Diegans on their walking tour. The party isnt over when the event end, though. Stop by Altitude Sky Lounge for cocktails and large bite portions. Tickets start at $30.
The Old Man and The Old Moon
2 p.m., Old Globe Theatre
Cinematic shadow puppetry meets exuberant folk music and fantastical fables in The Old Man And The Old Moon. PigPen Theatre Co. comes sailing into San Diego with this imaginative new production, fresh off award-winning runs in New York, Chicago and Boston. When The Old Man's wife unexpectedly leaves home one day, The Old Man leaves his post refilling The Old Moon's light that spills out each night and goes on a journey to find his love.
Little Italy Summer Film Festival
8 p.m., Amici Park
Every Saturday night this summer, stop by San Diegos Little Italy Amici Park and enjoy a series of Italian films with English subtitles. The screenings start at 8 p.m. The entry fee is a $5 donation.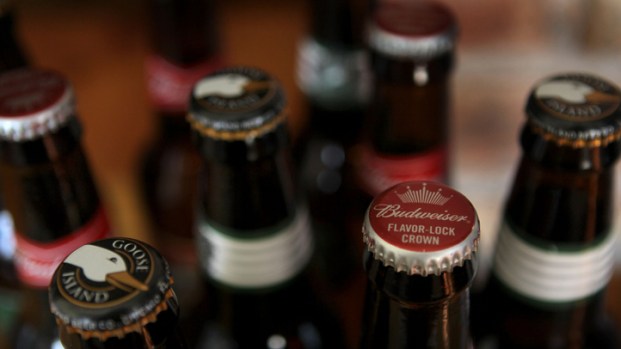 San Diego's Top Breweries
Sunday, June 18: Happy Father's Day!
Fathers Day Concert and BBQ
11 a.m., Hotel Del Coronado
Take in the beautiful Coronado island and the historic Hotel Del this Sunday. Enjoy barbeque food and cold drinks as the whole family listens to the Gary Sinise and Lt. Dan Band perform cover hits. More than a thousand are expected to attend the event. Attendees can bring their own blankets, chairs and umbrellas. At 11 a.m., the beach opens to ticketed guests. The concert begins at 5 p.m. with a special skydiving show. Tickets are $75. A portion of the proceeds go to support the Gary Sinise Foundation.
La Jolla Playhouses Escape to Margaritville
2 p.m., La Jolla Playhouse
The world premiere of Escape to Margaritaville kicks off its first weekend at the Playhouse. The production features some of Jimmy Buffetts best-known hits, in addition to new songs written especially for the musical. The story follows a part-time bartender, part-time singer on a Caribbean island who falls for a beautiful tourist, a woman who makes him question the life he thought he had figured out. Playwrights Greg Garcia ("My Name Is Earl", "Raising Hope") and Mike O'Malley ("My Name Is Earl", "Justified", "Glee") blend a story in the works for years with Buffett classics, under the direction of award-winning director Christopher Ashley. Read more about how the cast and crew paid tribute to Buffetts music here.
San Diego Musical Theatres Damn Yankees
2 p.m., Spreckels Theatre
Dont miss this Broadway favorite in San Diego, as put on by San Diego Musical Theater. The musical comedy is a retelling of the 1950s Faust legend, during the time when the Yankees dominated baseball. The show runs until June 18.
The Old Globes King Richard II
8 p.m., Old Globe Theater in Balboa Park
The Globe opens their summer season this Sunday with the Shakespeare favorite King Richard II. Actor Robert Sean Leonard returns to the Globe to take on the title role in one of Shakespeares greatest plays. The play runs through July 15.
Free or Cheap Things to Do in San Diego
Times and locations vary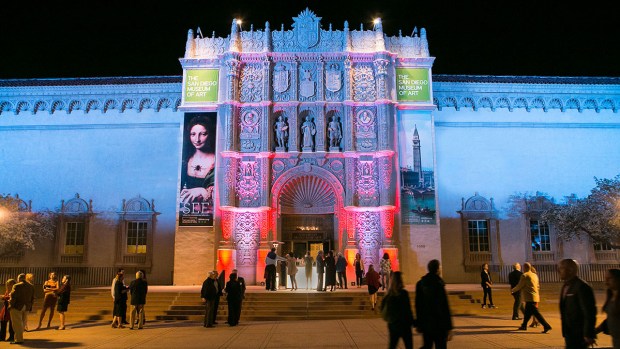 Free or Cheap Things to Do in San Diego
Looking to save some cash, but still enjoy the city? In San Diego, there are still plenty of activities to enjoy for free or on the cheap. Go for a hike at Torrey Pines State Park or Cowles Mountain, stroll Balboa Park, try a new craft brewery, admire the murals of Chicano Park or read a book at a downtown park. Get out there and explore Americas Finest City.


Source: http://www.nbcsandiego.com/entertainment/the-scene/san-diego-weekend-events-204328381.html#ixzz4k6YPUSLH
Follow us: @nbcsandiego on Twitter | NBCSanDiego on Facebook